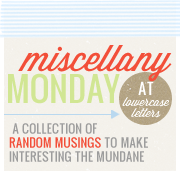 Hey everyone! Hope you all had a great weekend, but it has definately been a Monday! ;) I had a SUPER busy weekend! I took off to Cherry Grove, right outside of N. Myrtle Beach for some fun in the sun with great college friends... well... the sun was lacking but the fun showed up! :)
It may have rained most of the day Friday and Saturday afternoon, but it was fun to catch up, hang out and laugh! :)
I squeezed, and I mean literally squeezed in a 2hr shopping trip to the outlets.. I'm going back down this coming weekend so I'll be going back! :) Picked up a couple things I thought were good transitional pieces into fall. No big purchases for sure! I did breeze through the Coach outlet and I definately want a new hipster that is "fall" colored, because I have used the crap out of mine this spring and summer, but it's definately a "summer" bag since it has pastel colors. The ones at the outlet are only $99 w/ 30% off...a deal I'd say!
Alright, enough with the weekend recap.. here goes the RANDOM. Be prepared.
-I lost my sunglasses Sunday after I got back from the beach when I was running a few errands. :( I'm majorly sad and upset about this! They were by no means expensive! I got them back in March at TJMaxx for $10 but they were originally $75. They were aviator glasses, which are hard for me to find that actually "fit" my face b/c normally they are too big! They were perfect... I hope whoever found them and is wearing them is enjoying them, b/c I'm certainly missing them! I hate having that feeling in the pit of my stomach that I'm missing something. I'm paranoid about losing things and rarely do, I don't know how I didn't hear them fall out of my purse! :( so so so sad!!!!
-My new favorite thing to eat is Boars Head Salsalito Turkey w/ Muenster cheese! Yum-O! I've also eaten a decent amount of salads recently (shocking I know!) and I believe it's all thanks to Good Seasons Italian Dressing! It's the kind you buy as a powder, mix with vinager, oil, and water and shake! So tasty, healthy & cheap!
-Current favorite songs are:
"Easy"-Rascal Flatts
"Red River Blue"- Blake Shelton
"Baggage Claim"- Miranda Lambert
"Remind Me"- Brad P. & Carrie
"Just a Kiss"- Lady A
"Sparks Fly"- T. Swift
-Speaking of music I have several CDs I need to upload to my itunes and make ring tones out of them.. one being "Sparks Fly." I've had the new T.Swift album since the day it came out back in Oct. but I have yet to add it to my itunes... slack in the technology department!
-I had high intentions of going to the fabric store this week to get stuff to make my first "game day" dress... not sure if that's going to happen this week. I need to spend money on other things and I don't have time to start a project this week... maybe next. :(
-On a serious note: Our country is in T-R-O-U-B-L-E! With a Capital T! I won't use this blog as a political outlet because I could get serious conservative republican all up on here, but I won't. But I'm just sayin that the Sir that is in charge needs to get his act together and turn this ship around before we go down in flames! Seriously. Also, there is so much tragedy with the Seal Team 6 crash. I appreciate our military and all that every person in every branch does for our country! Thank you for being selfless and protecting the people of this country and upholding what our country stands for!
-Lastly, I'm officially obessed with the color- Teal, Aqua-marine, Tourquoise, Tiffany Blue.. whatever you want to call it... so I think tomorrow's post will incorporate that in some way shape or form and include items from Pintrest... :) Happy Monday!