Happy Tuesday Ladies! It may only be Tuesday but that's better than it being Monday and it's one day closer to the weekend! Holla! Anyways, I'm linking up with those great girls again for this Valentines Challenge!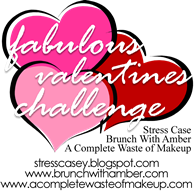 Today's topic: WORST. DATE. EVER.
Well, like I said yesterday, my dates have been limited. BUT out of the ones I've had I knew RIGHT away which one was the WORST one EVER!! This happened back in September of 2010.
Now, let me give you the scenario...
Guy: Met on eHarmony (which I don't even recommend to the most desperate of desperate!)
Weather: HOT! Even if it was Sept. 19th it was STILL HOT!
Day of the Week: Sunday afternoon
Purpose of the date: to meet for the first time.
Transportation: Jeep (which didn't belong to him, but his cuter/better catch of a brother) and our feet.
Location: Greek Festival, river walk, Harper's Restaurant, USC campus
Wardrobe: I asked what I should wear for the date b/c he wouldn't tell me what we were doing and he said jeans and shirt. I had on SKINNY jeans (I'm a girl that prob. shouldn't wear them at all) and a cute top and Rainbow flip flops.
Now that you have all the logistics and pieces of the puzzle I'll put it together.
He picked me up in a parking lot that we had discussed meeting at. Keep in mind all I knew about him was from a webpage. SO freaking scary I even met up with him in the first place. The jeep was a NEW nice jeep wrangler.. no running boards though. I'm 4'11" I basically took a running leap to get into it. He then admitted it wasn't his and that he drove a Prius. (Strike ONE)
We proceeded to go to the Greek Festival that was going on that weekend at the Greek church downtown. Um, it's loud, it stinks and it was hot. Ew. Ew. Ew. We also had to park in the Ghetto. Ew.
After walking around and me pretending to be interested in gyros, dancing and trinkets he asked if I wanted to go somewhere more quiet so we could talk to get to know each other. I obliged.
We then drove to the river walk, where we proceeded to walk through paved paths in the woods, near the river. At that point I wasn't entirely sure if he was going to murder me or not. Granted I'd done some research on the man (he was 29) and I had a few friends on alert just in case I didn't post to Facebook, text or show up at my house by a certain time they could contact the proper authorities! ;)
After walking what seemed like 5 miles, in skinny jeans & flip flops, we decided to go eat at a local restaurant in the middle of USC called Harpers. It's actually VERY good food! I got a salad and water b/c let's face it I was (still am) out of shape, it had to be 90-something degrees and I have on SKINNY jeans tryin to be all cute when in fact I am sure I'm about to sweat through them!
Dinner was going swimmingly until I asked, "so what's a nice guy like you doing still single?" His reply, and I quote, "well I wasn't going to tell you this on the first date, or maybe even at all, but I've been married before and I'm in the process of getting a divorce." (Strike TWO)
*But apparently I let that roll off me like it didn't matter, because technically we were in a relationship from the end of Sept until Thanksgiving. WOWzers! I'm stupid sometimes!*
Anyways, on with the rest of the date... we went down to USC (reminder I HATE USC & most anything associated with it!) and walked around. Now, I'm sure you are thinking aww a walk around a college campus, how sweet! Um, NO! It is the hilliest campus on the planet! Again, it's HOT and I have on DANG SKINNY JEANS & FLIP FLOPS! Shoot me! We stopped on the steps of the campus theater and talked because honestly I was about to die! What did we talk about you ask? Our exes. Yep. Pretty sure that's a first date no-no. But we both did it so I suppose we needed to vent. After that it was dusky dark and he took me back to my car in the random parking lot. We talked some more in the car & listened to music. We didn't kiss or hug or anything. I got out. Got in my car and left.
Our relationship was just as much of a train wreck as the first date was, but I was in a BAD BAD place at that point in my life and he was a distraction from that. Sometimes God puts people in your life at a certain time for a certain reason and then they disappear! Sometimes I wish I'd never met him or had this experience but I learned SO much from the entire thing. Mainly, don't wear skinny jeans in the hot summer & think you look cute b/c you just look uncomfortable and HOT! ;)
IF you made it this far I hope this made you laugh and brought a smile to your Tuesday! Have a good one Ladies! See you tomorrow for the next V-day installment! Super excited about it! :)