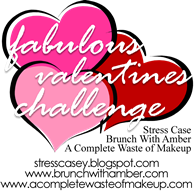 Welcome to the Valentines Inspried Link Up with
Amber
! Today's Topic: Best Date Ever!
I'll have to admit I haven't been on too many dates, that would classify as "dates." I mean there was always dinner & a movie, just dinner, just a movie, the occasional outing to somewhere in town that was "fun." But rarely have I ever been on an "official planned out date," until this past December with Firefighter D. He got us tickets to the ballet to see The Nutcracker! He knew that I collected Nutcrackers and that I loved the story. We went to dinner and then the ballet. The best part was I bought a new dress and heels, got all dressed up and enjoyed a great date with a great guy. :)
We've had several great dates since we started this adventure! In fact, yesterday we went to Dreher Island state park, took his dog and walked around for a few hours! It was a beautiful January day (like 62*) and it was so nice to be outside in the sunshine! We enjoyed walking around in nature and sitting and talking. Just goes to show a date doesn't have to be anything fancy to be great! With a little creativity and spontaneity any outing with a wonderful person is a great date!

This is from our little nature outing yesterday! :)