Hello Ladies!! It's February FIRST (where is the year going) & hump day which means it's ALLL down hill from here! :) yay! Also, YaY I have 49 followers!! :) Side Note: Today is my BIGs birthday, drop by her blog
Grits & Giggles
for some FUN (& easy) DIYs! ALSO, my other sorority sister Kristen also has a birthday today, visit her blog
B.A. in Housewifery
! She enjoys traveling, cooking and being a proud military wife! :)
Today is the 3rd installment of the Fabulous Valentines Challenge! It's a pretty fun Link-up so far! Just click the link below and link up with these great girls!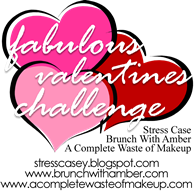 Today's Topic is near and dear to my heart!
FASHION!
:) Here are some cute v-day outfits to wear Valentine's weekend with family, friends, a hot date or even Tuesday (Feb. 14) to the office! I know I'll be pulling together some of these items I have in my closet and put something snazzy and festive together!
Weekend
Office
Hot Date
Ps. I made the second work outfit on Polyvore! It was my first endeavor in that.. oh LORD I've found a new addiction! First Pinterst now Polyvore! Have a great Wednesday & see you tomorrow for another Link Up! It might be my favorite topic thus far!! Can't wait! :)
Pps. LOVING the new followers & all the comments! Y'all are great! Seriously.