Happy Friday ALL! So glad it's almost the weekend! I hope you have something fun planned! I'm throwing a bridal shower for a friend on Saturday and then of course watching the Super Bowl or really the commercials. I'm sure I'll see Firefighter D at some point this weekend since he is actually off work and has a "normal" Sat/Sun weekend like the rest of the general public!
Anyways.. loved doing the Link up this week.. here's the 5th installment!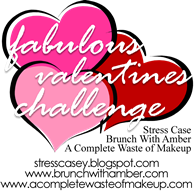 Carrie Bradshaw got it right when when she said, "No matter who broke your heart, or how long it takes to heal, you'll never get through it without your friends!"
Here are a few of my girl friends who (I'm pretty sure!) I couldn't get through life without!
This is me and Heather, we've been friends since I dated her brother 12 years ago (yes do the math I was 13 and she was 7/8) anyways she was, is and always will be the sister I never had! We even look alike so it works out nicely!
Next up are the college friends! I had 2 sets of friends in college the first were my sorority sisters! 
My BIG Jenilyn, Me, Aimee, Cheryl, Kendall, Kristen and Morganne.
The second group of college girl friends were the ones I lived with, hung out with, had several classes with and who will always be known as "my college friends."

While all of those girls are dear friends of mine, Katie is probably my bestest friend in the whole wide world. She has stuck with me through every guy, every situation and we talk on pretty much a weekly/bi-weekly basis. She always tells me how I really am (in a nice way) and is there for me NO matter what! I hate that we don't live in the same town, although if we did we probably wouldn't be as close!

This was at her wedding a couple years ago, but STILL our best picture together!

The next two lovely ladies are close friends from high school. All three of us were in marching band/colorguard, we were in youth group together at church and we at some point or another we all dated the same guy. :) Rebekah (one in green) and I grew up across the street from each other and Lynsey (the one I'm giving the shower for this weekend, with Rebekah) is an only child so we could relate on SO many levels! I was honored enough to be asked to be in each other weddings.. trust me they will probably be in mine, whenever that actually happens!

Finally, I have to mention that this is my OLDEST friend. Seriously, we were womb buddies! Our mommas were good friends and pregnant at the same time. Our birthdays are a week apart. We played together as toddlers and pre-schoolers. In the first grade Currie moved to Greenville, but we remained friends and only saw each other a couple times between elementary school and high school graduation. Last spring she asked me to be an honorary bridesmaid in her wedding. So sweet, that no matter how much time passes and how far apart you live you can always come back to where you left off!

Currie & I at her rehearsal dinner. (Spring 2011)
Last but certainly not least is my NEWEST friend, Lisa. We work together. She moved here from Connecticut about a year ago and got a job with the company I work for. Young people at my office are in the minority and as soon as I met her I knew we were going to be good friends. She never ceases to make me laugh at lunch and we enjoy hanging out outside of work. I'm teaching her how to be southern! :)
This was taken at a department event last July!
I'm so blessed to have such amazing girlfriends. I've never been the type to just associate with ONE close friend. I've always been a mingler and like to have various groups of friends full of different personalities and interests. I love each and every one of these ladies and I hope to meet a few of my blog friends and in a couple years be able to have a post about the friends I've met through blogging that have become great friends! Have a lovely weekend everyone!